Motorization Motorized Shades
Take control of your lighting environment, and create the perfect atmosphere in every room of your home. Motorized Shades or blinds let you choose the exposure on every window, in every room, with the touch of a button.
MOTORS
Motorized is perfect for a room with many windows. You can easily lift multiple shades with quiet precision from the comfort of your easy chair. This feature makes them an excellent choice for large areas, persons with mobility challenges, or those without the ability to easily adjust a blind. A simple remote control will make the adjustments for you, effortlessly. You can follow me on Facebook.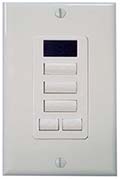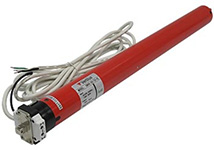 You have the option of either battery-powered or hardwired AC motors. Along with our "guaranteed for life warranty" on craftsmanship and materials, we offer a reassuring 5-year warranty on all motors for our roller shades and 2" blinds.
CONTROLS
All our remote control blinds come with an industry-leading 100ft range and 100 channel capacity. The wireless RS232 will integrate with most home automation systems. We can also add remote and wall switches to the system. You can follow me on Facebook.